21
Big Brother [v0.13 + Lisa's Photo-Session and More v0.21]
The main character is a guy living in a family with two sisters and mom. Oh the horror! Guy?! No need to worry. Therefore, guy in the frame will appear only when necessary. However, most of the time we will be monitoring the family. Only pre-render image corresponding to a situation event and need.For its part, will try to make every effort to from the aesthetic point of view, it was all good. Thirdly, a new approach to the game play. Instead focus on dialogue, the depth of character interaction. Instead of the number of npc will be a focus on quality...
The version v0.21 is a combined mod, which combines following mod parts:
- Galin's mod v.0.9 - modding base
- Diamond Mod - by GreatName
- Shopping Adventure 0.6.1 - by Rich/Derover
- Lisa's Photo-Session v0.21 - by lazyharry
- Chancer mod (partly) – by Chancer
NEW in v0.21: [19/04/18]
- changing variables
- correct scambled images
- adding some missing images
- re-check all images and emo with Big Brother Mod Editor
- transferring modparts from diamond-mod into text-files
- removal of duplicated scenes
- add Vicky's Adventure Chapter 2
- add new Lisa Homework scene
This update needs to overwrite the AssemblyC-Sharp, all data files and the Mod.txt.
You have to DL the Mega image folders, and the mod LPSv021 which contains all necessary files. All images are now jpg.
All users, which have already v0.20-version, only need to DL the last Mega-files: LPS-Modv0.21 and Images-LPS014-021
Info v021: V020 contains only one new modul, a continuation of Hangout at Vicky's (No. 17) and will be continued in next update. In addition, I've also started to change the variables, which trigger the events, to make it more logical.
Mod modul 17, 25 and 26 are using the opportunities. So you know your reached status in this modparts , and the next steps in Opportunities/Hot Coffee (see screenshot)
Lisa's Photo-Session v0.21 contains following parts:
01. Lisa's Photo-Session- Part 1
02. Lisa's Photo-Session- Part 2
03. Lisa's Photo-Session- Part 3
04. Mom alternative massage
05. Moms shower fun
06. Doc Eve at Clinic - Part 1
07. Doc Eve at Clinic - Part 2
08. Mom Shopping Scene with animation
09. Alice Shopping Scene
10. Lisa Wakeup 2
11. Bathroom threesome with Kira & Alice
12. Kira & Max fuck at TV night
13. Mom Sexy massage
14. Porn training 2 with Alice/Kira
15. Extra Yoga with Mom
16. Kira & Max Porn Video
17. Hang out at Vicky's NEW see Info v019a
18. Lisa shopping with Olivia
19. Kate-Alice-Max
20. Mom cooking scenes
21. Mom new bathroom scene
22. Max basement adventure - chapter 1
23. Max basement adventure - chapter 2
24. Max basement adventure - chapter 3
25. Vicky's Adventure - chapter 1
26. Vicky's Adventure - chapter 2 - NEW
27. Lisa Homework Scene - NEW
Screenshots: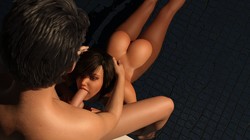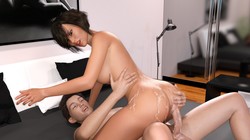 Release date:
19 April, 2018
Genre:
Unity-3D, Erotic Adventure, Sexy Girls, Big Tits, Beautiful Ass, Erotic Content, Family Sex, Mother-Son, Brother-Sister, Voyeur
Censorship:
NO
Developer / Publisher:
Dark Silver / lazyharry
Platform:
PC / Windows
Publication Type:
In Progress
Tablet:
It isn't required
Language:
English / Russian
System requirements:
OS: Win XP/Vista/7/8/10 | HDD: 3.2 GB
Size:
3.1 GB
Download:
k2s.cc/file/6658e1a9d1ce1/Big_Brother_0.13_Lisas_PS_0.21.part1.rar
k2s.cc/file/5893e6e0f5424/Big_Brother_0.13_Lisas_PS_0.21.part2.rar
k2s.cc/file/933388f4c26c8/Big_Brother_0.13_Lisas_PS_0.21.part3.rar
k2s.cc/file/85a8a2aabb94f/Big_Brother_0.13_Lisas_PS_0.21.part4.rar